GENIUS #6: Nikola Tesla
A study on Nikola Tesla, the renown inventor, scientist, and engineer
Welcome to this edition of GENIUS: a study on the top intellectuals and creatives from modern history. In today's newsletter, we're profiling Nikola Tesla, a man whose engineering breakthroughs changed the way we communicate and power our lifestyles.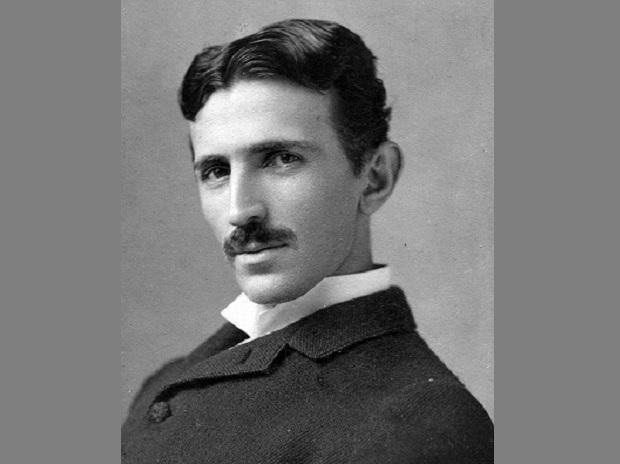 Nikola Tesla
1856 - 1943
---
Background:
Nikola Tesla is the quintessential visionary and inventor who sacrificed personal happiness and financial clout in favor of pursuing his scientific dreams. Most of us may recall Tesla as Thomas Edison's contemporary and the man who discovered the AC current. However, as an innovator, Tesla should be revered for more than just that finding. Throughout his life, he obtained approximately 300 patents, many of which exponentially advanced humanity in the fields of communications, power transmission, and energy transfer.
As a genius, Tesla's mind was truly one of a kind, having the ability to memorize entire books, store logarithmic tables, and pick up languages easily (eventually learning eight different languages).
While Tesla was most likely the smartest person in any room he entered, he sorely lacked a knack for business. This contributed to many of his discoveries being exploited for gain by other corporations and entities, like the AC current, which was owned by the Westinghouse Company. Had he possessed a shrewd business acumen, he would have accrued an unimaginable fortune. Just think of how much he stood to license the AC current, which currently powers most of the planet's homes.
All in all, Tesla will go down as one of the most brilliant men that all of humanity should be thank. If not for his tireless efforts to find scientific breakthroughs, we may not be as advanced as a society as we are today.
---
Historical Accomplishments:
Patented the AC motor and power systems, which continue to power most of humanity's electrical devices. AC, alternate current, helps diffuse high concentrations of power into lower voltages. Therefore, enabling things like our lightbulbs and phone chargers to not burn out when attached to an electrical wire. Tesla terminated his licensing agreement with Westinghouse Company after George Westinghouse, a friend of Nikola's, begged him to renegotiate the contract as it was putting the company in a difficult financial situation. Had Tesla kept his agreement in place, he would have accrued millions, if not billions, from his revolutionary technology being sold all over the world.

Invented a powerful coil, later dubbed the "Tesla Coils," that led to new forms to new forms of light, such as neon, fluorescent, and X-rays. At the same time, he realized that these coils could also send and receive radio signals. In 1897, he beat Italian inventor Guglielmo Marconi to the punch and was awarded American patents for this discovery.

Invented the radio, although he wasn't the first to transmit a global signal. With the help of J.P. Morgan, Tesla received enough investment to build Wardenclyffe Tower, a giant radio transmission apparatus, in New York. He was never able to complete his designs, running out of money shortly after the project began in 1901. In the meantime, his adversary, Marconi, successfully sent a signal from England to Newfoundland. The U.S. Supreme Court later ruled in 1943 that Marconi infringed on Tesla's patents and clarified Tesla's role in the invention of the radio. Brilliantly, Tesla outlined a vision for the radio: to facilitate the sending of pictures, messages, weather warnings, and critical news alerts around the world.

Installed the first hydroelectric plant at Niagara Falls, which powered the town of Buffalo in 1896. Using his patented AC technology, Tesla designed a system that used energy from the falling water to spin turbines, which generated the needed AC currents to power the nearby town. It was around this time that Tesla imagined a future of sustainable energy, claiming that fossil fuels "aren't the way we should go. That's dirty and finite."

Invented the remote control and demonstrated its capabilities by guiding a teleautomatic boat in front of an audience in Madison Square Garden.

Discovered terrestrial stationary waves, arguably his most important finding, while in Colorado Springs in 1899. He observed that Earth could serve as a conductor and resonate certain electrical frequencies. Through this, he was able to light 200 lamps without wires from more than 25 miles away.

Claimed to have received signals from another planet. Though this wasn't entirely proven and was not well received by the scientific community at the time.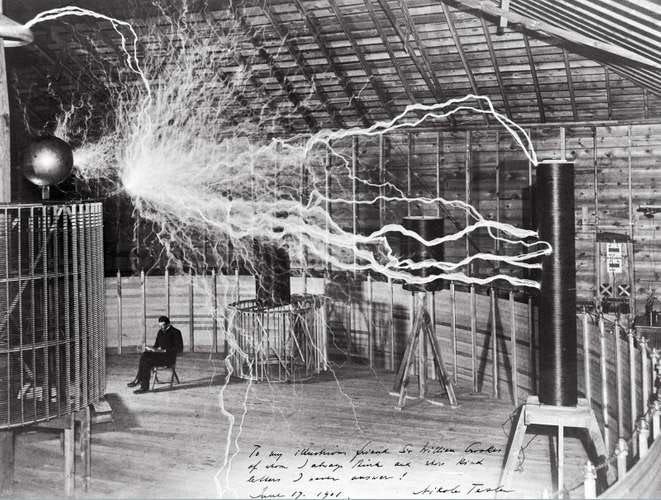 ---
What makes him a GENIUS:
Tesla's profound contributions and discoveries continue to be used billions of times every single day! Just about every small electrical device from our lightbulbs to laptops is powered by AC current. Hydroelectric plants help support thousands of communities around the world by generating clean, renewable energy. And his research into the "Tesla coils" helped another inventor, Wilhelm Roentgen, discover X-rays that transformed the medical profession.
Tesla's reputation and accomplishments speak for themselves. He was a natural genius that reshaped civilization for the better.
---
Our lasting takeaway:
Tesla never achieved the fame and fortune that he unequivocally deserved. Unfortunately, history remembers Thomas Edison's more than Nikola Tesla, even though the latter was responsible for more scientific breakthroughs.
We chose to highlight Tesla as an homage to all the curious and brilliant researchers in the world, who may not have the business savvy to profit off of their findings. Without the dedication of these scientists, engineers, researchers, etc. working tirelessly to find better solutions for humanity's problems, we won't survive for much longer.
Some may argue that if not for George Westinghouse, Tesla's discoveries would have never reached commercial success. However, if not for Tesla working 20 hour days to arrive at his discovery, there would be no product to sell.
We believe that more funding needs to go into advanced scientific research, even if the solution lacks a clear-cut business model. At the time Tesla invented the remote control, the world probably did not foresee that device shaping the television industry. Supporting the Tesla's of the world will only benefit humanity for the better as we empower the smartest of us to find radical innovations, which we desperately need to protect us from famine, natural disasters, and wars.
---
Quotes / Life Lessons:
"I had so much energy to spare. When I undertook the task it was not with a resolve such as men often make. With me it was a sacred vow, a question of life and death. I knew that I would perish if I failed. Now I felt that the battle was won. Back in the deep recesses of the brain was the solution, but I could not yet give it outward expression."

"As soon as completed, it will be possible for a business man in New York to dictate instructions, and have them instantly appear in type at his office in London or elsewhere. He will be able to call up, from his desk, and talk to any telephone subscriber on the globe, without any change whatever in the existing equipment. An inexpensive instrument, not bigger than a watch, will enable its bearer to hear anywhere, on sea or land, music or song, the speech of a political leader, the address of an eminent man of science, or the sermon of an eloquent clergyman, delivered in some other place, however distant. In the same manner any picture, character, drawing or print can be transferred from one to another place. Millions of such instruments can be operated from but one plant of this kind."
Sources:
https://www.smithsonianmag.com/history/the-rise-and-fall-of-nikola-tesla-and-his-tower-11074324/

https://www.britannica.com/biography/Nikola-Tesla

https://www.biography.com/inventor/nikola-tesla

https://en.wikipedia.org/wiki/Nikola_Tesla

https://www.cnn.com/2019/10/25/world/most-famous-tesla-inventions-scn/index.html

https://theoatmeal.com/comics/tesla